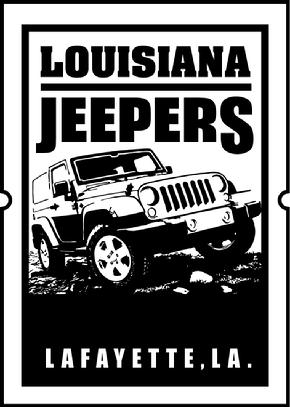 If you own a Jeep, no matter what kind, we welcome you to join our family oriented Jeep Club! If you would like to become a member, we ask you to attend one of our monthly meetings or rides.  A membership application will then need to be filled out.  After that, you will receive event notices, receive member benefits, and much more! Registration is $35 per year, per Jeep. Please pay dues via the "Pay Here" button below before proceeding to the registration section. Your membership includes a Louisiana Jeepers windshield decal, once you have joined your decal can be picked up at the first Louisiana Jeepers event you are able to attend. PLEASE KEEP IN MIND, your registration below is not complete until you submit payment.
Thank you for considering our club, and we hope to see you soon!
Click Here for the PDF version of the registration form, or fill out the form below!